Back
HiLux 4x4 Rugged
Double-Cab Pick-Up | Turbo-Diesel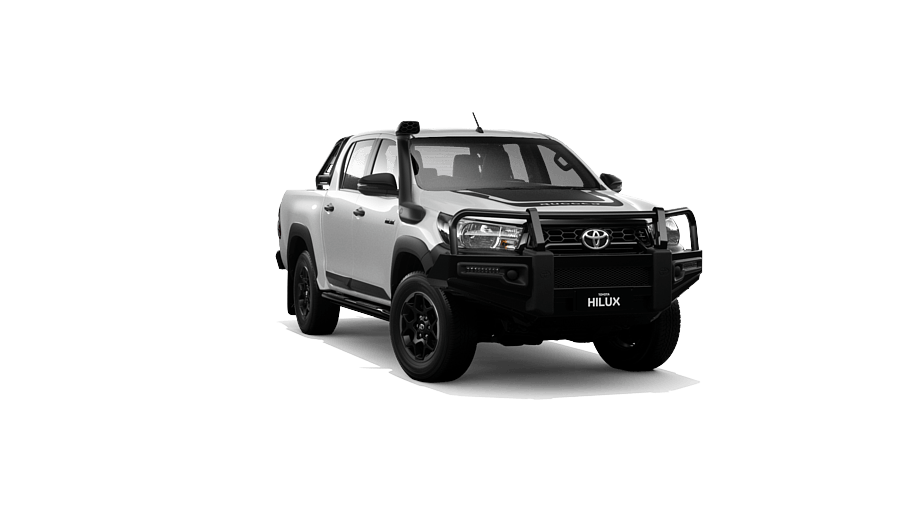 With its wide stance and imposing presence, HiLux looks every part the powerful all-rounder. Designed to be easier to load and handle the hardest jobs, then be more than welcoming when it's time to head out on the town.
More about HiLux
[B3] Digital radio station coverage dependent on vehicle location.
[N1] Current navigation mapping database encompasses major capital and primary national road networks and offers some coverage in regional areas.
[V1] Recommended driveaway pricing is applicable for Private customers, Bronze, Silver Fleet customers, and primary producers, only at participating dealers. Offer available on new vehicles produced January 2018 to December 2018 and purchased by 31/01/2019 unless offer extended. Recommended driveaway price shown includes free automatic transmission, 12 months registration, 12 months compulsory third party insurance (CTP), a maximum dealer delivery charge and stamp duty. Offer excludes metallic paint. Toyota reserves the right to amend the offer and terms at any stage.